4 Trends to Watch this Fourth of July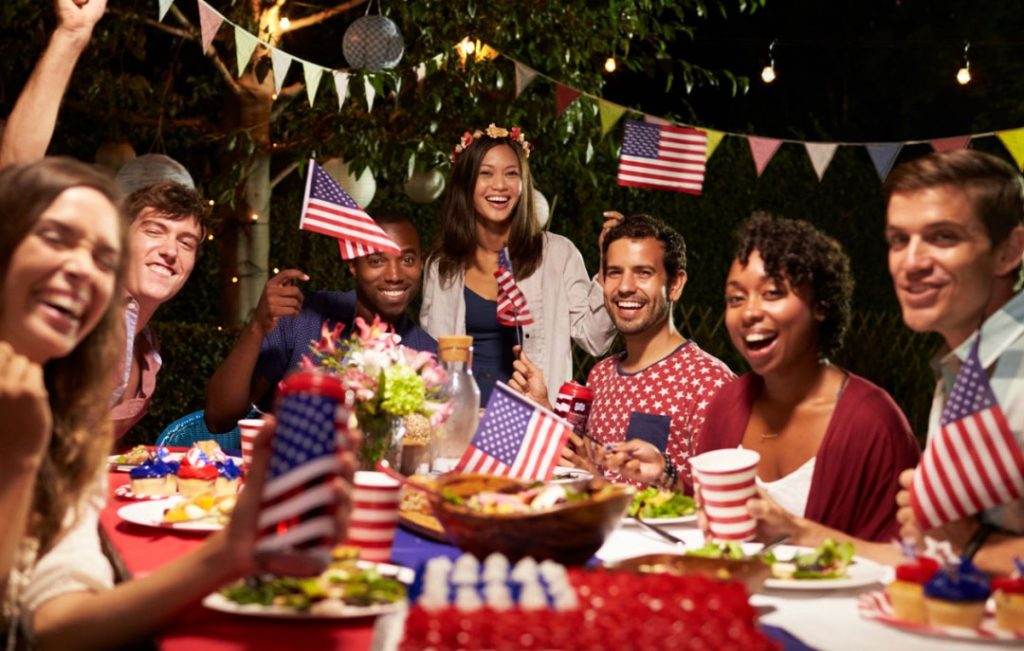 1 – Chilling & Grilling
A backyard barbeque with family and friends includes firing up the grill, and online searches for equipment have surged in preparation for the 4th. In 2020, more grill shoppers even went directly to their favorite grill brands to compare products and gain expertise right from the source. For both the serious grill master and casual party hosts, BBQ sets, aprons and can koolers make great Independence Day promos because they are functional, fun and long-lasting.
2 – Lighting Up the Sky
Fireworks are clearly still one of the preferred ways to celebrate Independence Day. In fact, the American Pyrotechnics Association reports that sales and searches of firework products have reached all-time highs in recent years. Consumer fireworks sales, including sparklers and firecrackers, more than doubled in 2020.
Promotional blankets, chairs and hand sanitizers have a place at both professional/community fireworks shows and with consumers who are looking to safely hold an explosive celebration in their own neighborhoods. Vacuum insulated tumblers are also great for taking beverages on-the-go and will keep coffee hot or sodas cold for the duration of the show.
3 – Comfortable Getaways
For a lot of people, this Fourth of July may mark their first vacation since before the pandemic. Booking trends show that people are looking for single-family units to have added space for get-togethers or to have room for an extended working vacation. A cabin stay gives people an escape in nature, but still provides amenities so they can work and play in one serene location.
Promotional products like roomy duffel bags, powerful portable chargers and comfy imprinted apparel support convenient and fun Fourth of July getaways.
4 – DIY is Still in High Demand
Consumers who aren't planning a trip for Fourth of July weekend are expected to spend some time on DIY home projects. While necessity drove the building boom in 2020 (ex: creating work and entertainment spaces), Americans got used to using their houses more over the last year. A long, summer holiday weekend is the perfect time for many people to tackle DIY projects and continue making home upgrades.
Multi-tools, safety accessories and utilitarian writing instruments are all promos that appeal to DIY weekend warriors, and can be used for projects long into the future.